The Team
A brief history of people
Sendergram was founded by three people Peggy Steevensz, Björn Graf, and Andy Rosen. An odd mix of characters with an eclectic collection of skill sets and originating from different countries. The combination of Peggy, a health food restaurant owner/chef from Hollywood, CA, Andy a music photographer from London and a Björn a software engineer from Germany, resulted in Sendergram.
How we all collided and ended up working as a team is mind-boggling, yet it happened. Together over the last decade we have built quite a few software products all providing productivity solutions for the creative industries.
Sendergram is the result of all of our life experiences. Lessons learnt the hard way by making many mistakes. Following the path of least resistance. Listening to feedback from creative people we trust. A desire to lead and not follow trends. The right balance between creativity and business.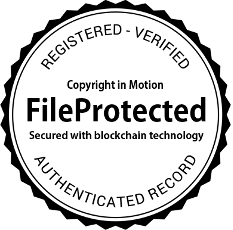 SENDERGRAM.com
Don't Create Without It!
FileProtected.com can be deployed as a stand-alone service or as a fully integrated SENDERGRAM.com feature. Built for all creative types, FileProtected is a secure platform to share, review, discuss, license, track, deliver and process payments for creative work, intellectual property and important files. FileProtected empowers all content creators to take greater control in the management, protection and the sale of creative content. From concept to delivery a permanent, time-stamped, and legally-defensible record of each digital asset and all communication, at each stage of the creative process, is tracked, registered and verifiable in the blockchain.